When my dad was 8 years old, my grandparents gifted him with
An Illustrated Treasury of Children's Literature
, and when I was five, it was given to me. It's the book I remember reading the most, from nursery rhymes to fairy tales this book seemed to have everything my heart could desire. I gravitated to Cinderella. After Disney's version of Snow White was re-released in theaters in 1987, and I was able to watch it in all its cinematic glory, Cinderella suddenly had competition. I adored fairy tales, a trip to the video store wasn't complete without
Shelley Duvall's Fairy Tale Theatre
. Growing up and learning that the fairy tales of youth are actually darker tales that don't always end with "happily ever after" only rekindled my love for the tales. February 26 is Tell a Fairy Tale Day, what better time to explore the beloved tales from childhood and their many adaptations.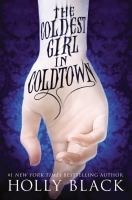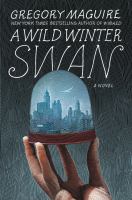 Following her brother's death and her mother's emotional breakdown, Laura now lives on the Upper East Side of Manhattan, in a lonely townhouse she shares with her old-world, strict, often querulous grandparents. But the arrangement may be temporary. The quiet, awkward teenager has been getting into trouble at home and has been expelled from her high school for throwing a record album at a popular girl who bullied her. When Christmas is over and the new year begins, Laura may find herself at boarding school in Montreal. Nearly unmoored from reality through her panic and submerged grief, Laura is startled when a handsome swan boy with only one wing lands on her roof. Hiding him from her ever-bickering grandparents, Laura tries to build the swan boy a wing so he can fly home. But the task is too difficult to accomplish herself. Little does Laura know that her struggle to find help for her new friend parallels that of her grandparents, who are desperate for a distant relative's financial aid to save the family store. Ashe explores themes of class, isolation, family, and the dangerous yearning to be saved by a power greater than ourselves, Gregory Maguire conjures a haunting, beautiful tale of magical realism that illuminates one young woman's heartbreak and hope as she begins the inevitable journey to adulthood.
Traditional Chinese edition of The Girl Who Circumnavigated Fairyland in a Ship of Her Own Making, Amazon Best Books of the Month, May 2011 and winner of Andre Norton Award. Ana Juan's illustrations conjure up the drawings of Lewis Carroll's Alice's Adventures in Wonderland. And the story of a 12-year-old girl from Nebraska who was spirited away to a fairyland by Green Wind has has the feel of the classic. This book is bound to become a classic as well. In Traditional Chinese. Annotation copyright Tsai Fong Books, Inc. Distributed by Tsai Fong Books, Inc.
Fairy-garden store owner Courtney Kelly believes in inviting magic into your life, but when uninvited trouble enters her shop, she'll need more than a sprinkling of her imagination to solve a murder.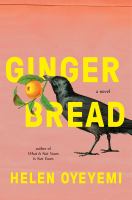 "Influenced by the mysterious place gingerbread holds in classic children's stories, beloved novelist Helen Oyeyemi invites readers into a delightful tale of a surprising family legacy, in which the inheritance is a recipe. Perdita Lee may appear to be your average British schoolgirl; Harriet Lee may seem just a working mother trying to penetrate the school social hierarchy, but there are signs that they might not be as normal as they think they are. For one thing, they share a gold-painted, seventh-floor walk-up apartment with some surprisingly verbal vegetation. And then there's the gingerbread they make. Londoners may find themselves able to take or leave it, but it's very popular in Druhástrana, the far-away (or, according to many sources, non-existent) land of Harriet Lee's early youth. The world's truest lover of the Lee family gingerbread, however, is Harriet's charismatic childhood friend Gretel Kercheval--a figure who seems to have had a hand in everything (good or bad) that has happened to Harriet since they met. Decades later, when teenaged Perdita sets out to find her mother's long-lost friend, it prompts a new telling of Harriet's story. As the book follows the Lees through encounters with jealousy, ambition, family grudges, work, wealth, and real estate, gingerbread seems to be the one thing that reliably holds a constant value"-- Provided by publisher.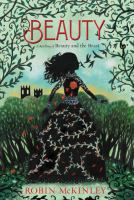 Kind Beauty grows to love the Beast at whose castle she is compelled to stay and through her love releases him from the spell which had turned him from a handsome prince into an ugly beast.
Presents a modern retelling of "Beauty and the Beast" from the point of view of the Beast, a vain Manhattan private school student who is turned into a monster and must find true love before he can return to his human form.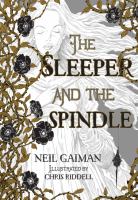 On the eve of her wedding, a young queen sets out to rescue a princess from an enchantment. She casts aside her fine wedding clothes, takes her chain mail and her sword and follows her brave dwarf retainers into the tunnels under the mountain towards the sleeping kingdom.
As plague ravages, the overcrowded Earth, observed by a ruthless lunar people, Cinder, a gifted mechanic, and cyborg, becomes involved with handsome Prince Kai and must uncover secrets about her past in order to protect the world in this futuristic take on the Cinderella story.
"A reimagining of the Snow White story set in the United States during the 1950s and 1960s"-- Provided by publisher.
"A hardcover omnibus edition of three classic works by British writer Angela Carter: two story collections (The Bloody Chamber and Fireworks) and one novel (Wise Children). A bibliography and chronology and a new introduction by Joan Acocella are included"-- Provided by publisher.
For information on the history of Fairy Tales check out these links: